Experienced - Licenced - Insured
Hayward - San Leandro - Castro Valley
Tree Removal in Hayward CA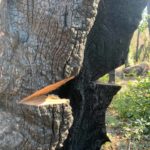 Bay Tree Removal Service specializes in tree assessments, tree trimming, and large tree removal in Hayward, CA. Residential and commercial property owners can trust the company's certified arborists to provide expert tree care and industry-leading customer service.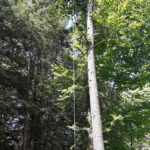 Residential Tree Service
We at Bay Tree removal service have a wide range of residential customers who relay on our service every year. Our reputation lies on the quality of our work. We have Certified Arborists on Staff who has many years of experience. Our free quote also involves arborist evaluation of your tree problem and writing up a proposal with an estimate. Call us Today!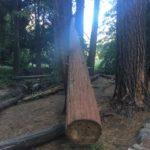 Commercial Tree Service
Our commercial customer include apartment establishments, golf courses, office outdoor spaces, large tree landscaping maintenance, hospitals spaces and many more. We offer best price in the east bay area for our commercial tree removal service requests. We are your local choice, Call us for a free quote. Best price guaranteed!. @ (510)250-5158
Tree Service in Hayward CA
The Importance of Tree Maintenance
Well-maintained trees can add visual appeal to any landscape, provide residents or occupants with shade, and provide habitat for a wide variety of beneficial insects, birds, and other animals. Without professional care, though, most trees in residential or commercial neighborhoods won't be able to thrive. Dead branches, storm damage, unusual growth patterns, insect infestations, and disease can all take their tolls on otherwise healthy trees and leave them prone to further damage, but a qualified arborist can help.
Reasons to Remove Trees
There are many reasons to have a tree removed. Low-hanging and dead branches can pose a danger to structures, landscape features, and a property's inhabitants or visitors. Poorly placed trees may interfere with power and phone lines. Diseased or insect-infested trees can spread problems to other healthy specimens, potentially devastating a landscape.
It can be hard for property owners who think of their trees as beautiful assets to their landscapes to consider having them taken down, but sometimes, it really is the best thing to do. If there is a legitimate risk that all or part of a tree could fall and injure someone or cause property damage, homeowners or commercial business owners are responsible for having it taken down and removing that risk. Sometimes, an arborist can make recommendations such as pruning or trimming that will help to save the tree, so it's worth consulting an expert before deciding whether to have it cut down. No matter why property owners want to have trees removed, they can trust the certified arborists at Bay Tree Removal Service to help.
How to Determine if a Tree Poses a Legitimate Risk
It's usually easy to tell if a tree pose a legitimate risk to people, pets, structures, or other trees on the lot. If one or more branches are hanging over a home's roof, an outbuilding, a landscape feature, or, even worse, a power line, property owners should consider that a serious cause for concern.
When it comes to trees located far from structures, most experts recommend looking for signs of damage, disease, and insect infestations. Here are a few warning signs to look for:
     

Dead branches

     

Broken limbs

     

Rotten wood along the trunk

     

Cracks and splits where branches are connected to the trunk

     

Mushrooms growing at the base of the tree

     

Heavy leaning

     

Insect damage to leaves, branches, or trunk

     

Unusual growths on the trunk or branches

     

Substantial leaf damage

     

Storm damage
If property owners notice any of these warning signs, they should call Tree Removal Service in Hayward CA as soon as possible. Those who believe one or more tree branches poses a legitimate threat to human safety or the structural integrity of a home or outbuilding should call an Emergency Tree Removal Service in Hayward CA. It may cost more to have a tree crew come out to assess the situation immediately, but it can save a small fortune in home repairs and, in a worst-case scenario, costs associated with a liability lawsuit.
Not all tree removals occur after property owners determine that the specimens pose a risk to life and limb or personal property. Some trees pose a danger to other plants by harboring pests or diseases. The best way to ensure that an entire landscape continues looking healthy and beautiful is to inspect trees regularly for signs of disease and insect infestations and have them removed before these serious problems can spread to affect other specimens of the same species or other plant groups. In some cases, disease-prone trees may need to be replaced with other less susceptible species that will serve similar aesthetic and practical purposes within the landscape.
The Importance of Stump Removal
Once a tree has been cut down, it will leave behind a large stump. Old tree stumps aren't just unsightly. They are also hazardous. People and pets walking, running, or playing in the grass can trip over hidden stumps, and property owners or lawn maintenance contractors can wind up damaging their equipment if they don't know to avoid them.
Leaving behind stumps can also decrease property value. Current owners won't be able to plant new trees, shrubs, flowers, or gardens until the stump has fully decomposed, which often takes decades, and future buyers will be less interested in properties covered with unsightly rotting stumps. That's why it's worth the money to pay for stump grinding services after having a tree removed.
Why Hire Bay Tree Removal?
As a leading Hayward Tree Service, Bay Tree Removal offers professional workmanship, competitive pricing, and exceptional customer service. This local company's leaders take pride in treating workers well, encouraging them to take pride in their work.
Whether clients need Tree Trimming in Hayward CA or an emergency tree removal, they can trust Bay Tree Removal Service to respond promptly to their requests and ensure that everything goes smoothly from start to finish. All contractors are licensed and insured, and all the company's employees truly care about providing a valuable service to the community. Those who are on the fence about whom to hire need only read through some testimonials to find out what previous clients have to say about the company and its services to make an informed decision.
Follow the link the contact us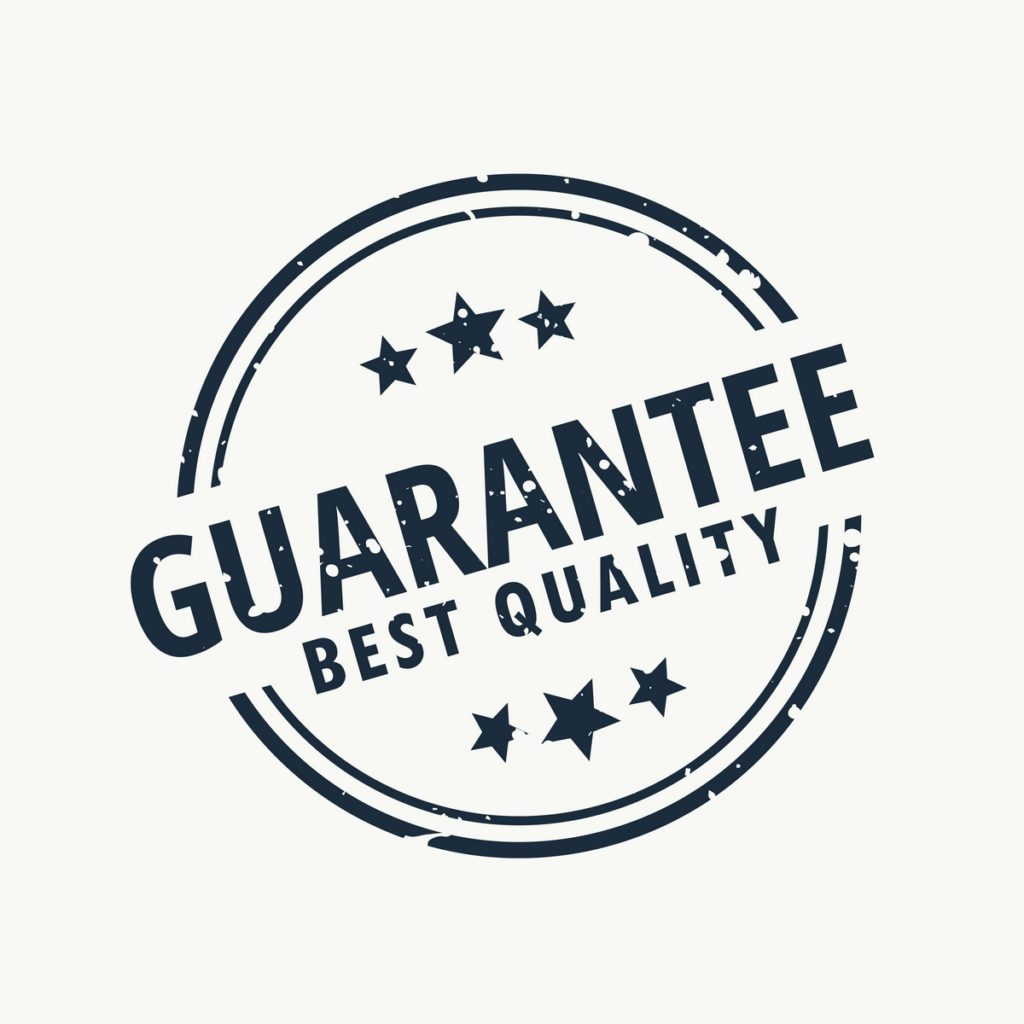 How to Prepare for Tree Removal?
Property owners looking into professional tree removals are already on the right track. Once they've called to schedule an evaluation, they can expect a professional arborist to inspect the tree and the surrounding area, determine whether it truly needs to come down, and figure out the safest way to do it. That doesn't mean there's nothing homeowners and commercial business owners can do to prepare, though.
Homeowners should start by making plans in advance to accommodate pets and small children, who should never be allowed near the worksite while the contractors are working. They should also clean up any yard furniture, outdoor toys, tools, and other items surrounding the tree and should move vehicles to inside the garage or a different parking space both to prevent damage and to accommodate the contractors' trucks or vans.
Commercial business owners may want to schedule tree removals outside of business hours, as the power equipment required to take down and process a tree safely can be quite loud. When this isn't possible, they should make accommodations for customers so they can easily avoid the worksite.
The Bottom Line
Whether property owners want to have all the trees on their land trimmed to ensure their health and keep them looking their best, or they just need to schedule one Emergency Tree Removal in Hayward CA, they can trust the experienced, professional contractors at Bay State Tree to help. Browse the website to learn more about the company or get in touch to ask questions or request a quote. A qualified tree service technician will come to the property to evaluate the tree and its surroundings, offer professional recommendations, and make arrangements to have the tree pruned, trimmed, or taken down as needed to protect the property and its residents or visitors.
Our Recent Blogs
Our Other locations :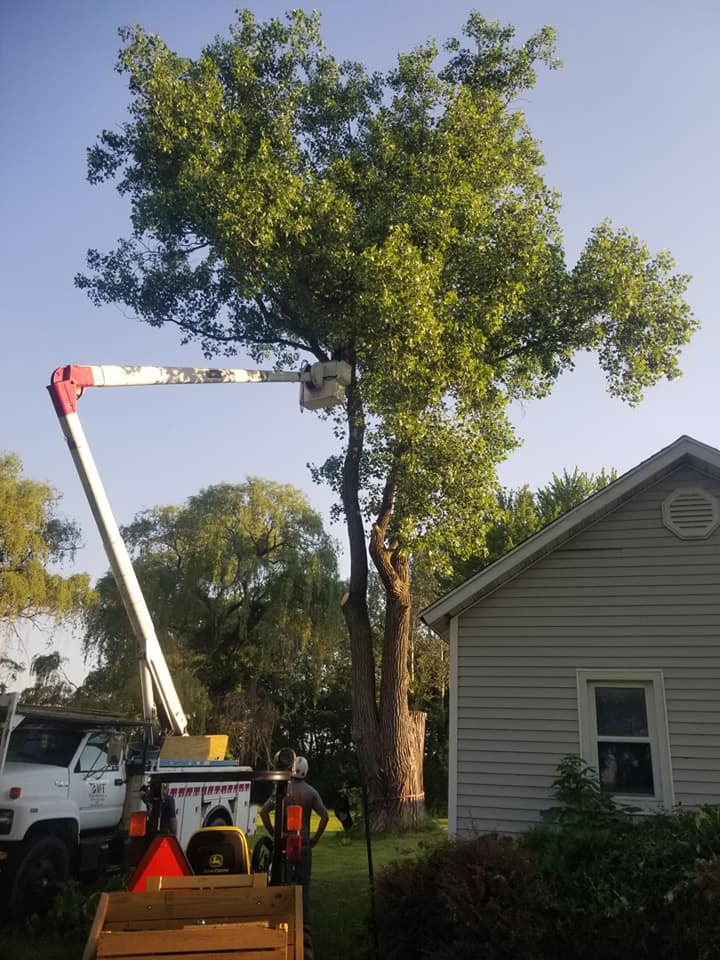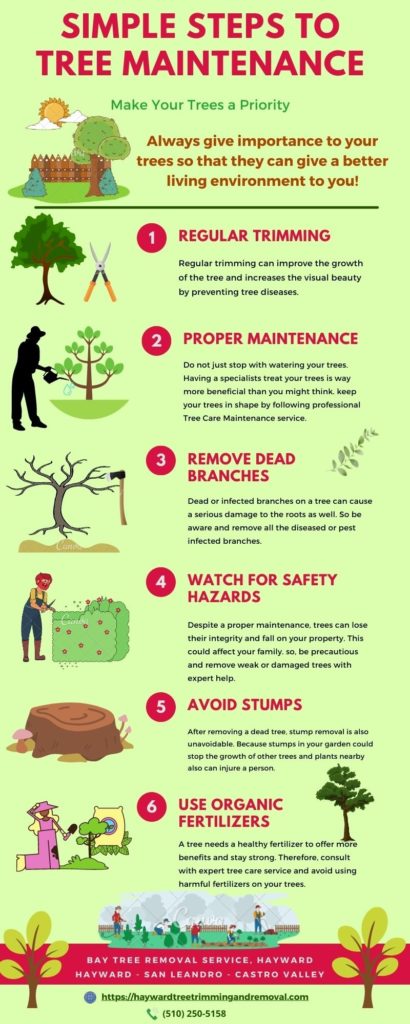 24 Hour Emergency Tree Service
Hours:
Mon – Fri : 7am- 9pm
Sun : 9am – 7pm